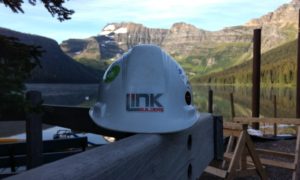 General Environmental, Health and Safety Policy
Link Builders is committed to a strong environmental, health, and safety program that protects its staff, its property, and the public from incidents.
Link Builders recognizes the rights of employees to work in a safe and healthy work atmosphere. We are dedicated to operating with a spirit of cooperation, consultation and communication amongst employees at every level, including management. Link Builders acknowledges the shared responsibility and accountability for safety initiatives throughout the company. To fulfill this commitment, Link Builders' management and safety department will provide and maintain a safe and healthy work environment in accordance with industry standards and in compliance with legislation requirements.
Link Builders will strive to eliminate any foreseeable hazards which may result in property damage, incidents, or injury/illness to employees or the public.
Link Builders has prepared Safe Work Practices and Safe Job Procedures which are included in the Company Safety Manual to provide employees with guidelines to perform various duties in the safest manner possible.
Link Builders realizes that the construction industry has a significant impact on the environment. We aim to maintain a high standard of excellence in our work to ensure that this impact is reduced as much as possible. In doing so, we will continually improve our quality standards, keep up with legislation regarding environmental laws and provide quality training to our employees. With the future in mind, Link Builders strives to:
Seek improvements in our existing environmental performance
Reduce pollution, emissions and waste
Reduce the use of raw materials, energy and supplies
Assist customers to use products and services in an environmentally sensitive way
Purchase materials that come from renewable resources
Go beyond our legal obligations so we can make adjustments before legislation comes into force
Complete and active participation by everyone, every day and on every job that we do is necessary for health and safety excellence.
* The safety information in this policy does not take precedence over the Occupational Health and Safety Act. All employees should be familiar with the Occupational Health and Safety Act.