Alpine Stables Building Reconstruction
---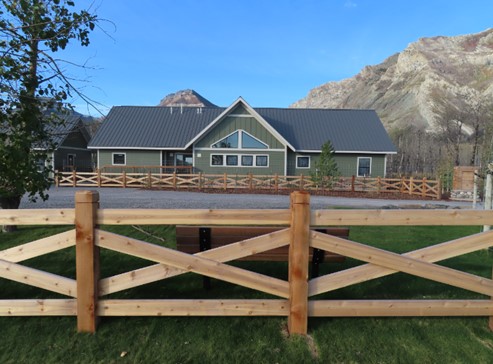 Link Builders provided General Contracting Services for the reconstruction of Alpine Stables in Waterton Lakes National Park. This project consisted of 5 buildings with a combined sq. footage of 19,550 including 2 barns, a weathering shelter & 2 residential structures with high quality interior finishes. It also included excavation, subgrade preparation, landscaping & plantings, 40,000 sq. ft asphalt driveway & custom steel corral fencing around the exterior of the property.
Riversdale Resources Office Renovation
---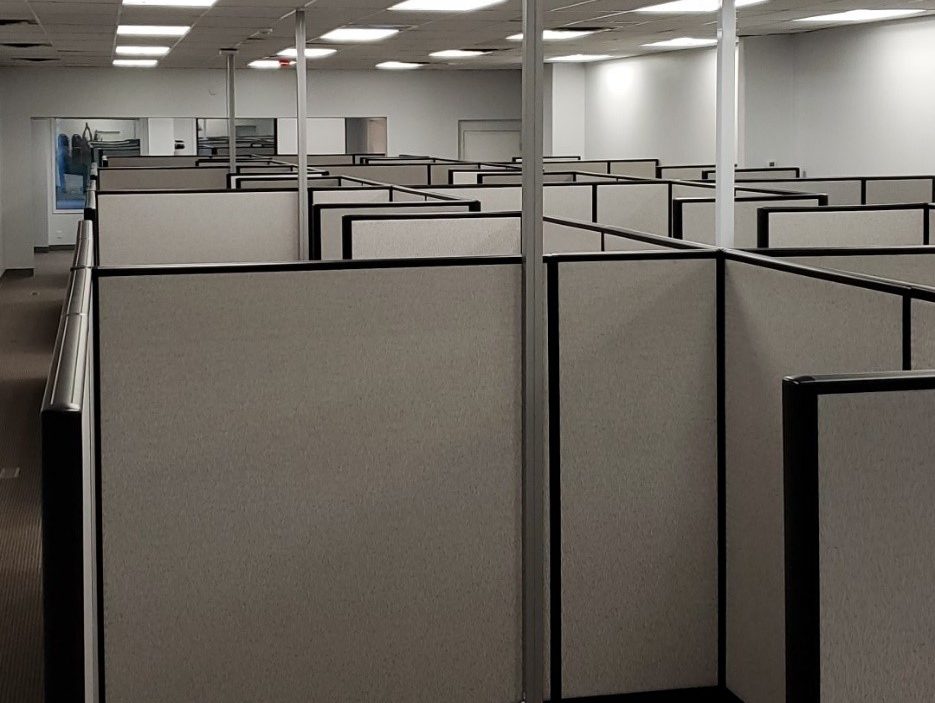 This renovation consisted of demolition & asbestos abatement; the addition of offices, boardrooms, lunchrooms; upgrades of flooring, paint, doors, electrical & mechanical. The post renovation use was a large office space for just under 100 employees.
Multiuse Commercial Kitchen
---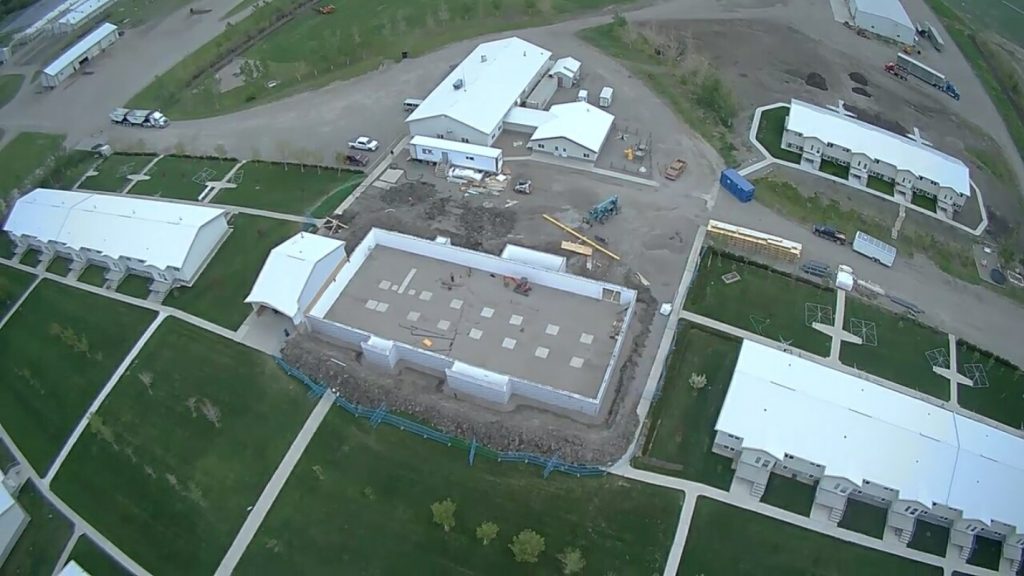 This commercial kitchen is approximately 8000 sq ft. of floor space. Once complete, it will include drive in storage spaces, large commercial coolers & freezers, large dining area, cooking area complete with commercial grade appliances, storage rooms & washrooms.
SASH Renovation & Addition
---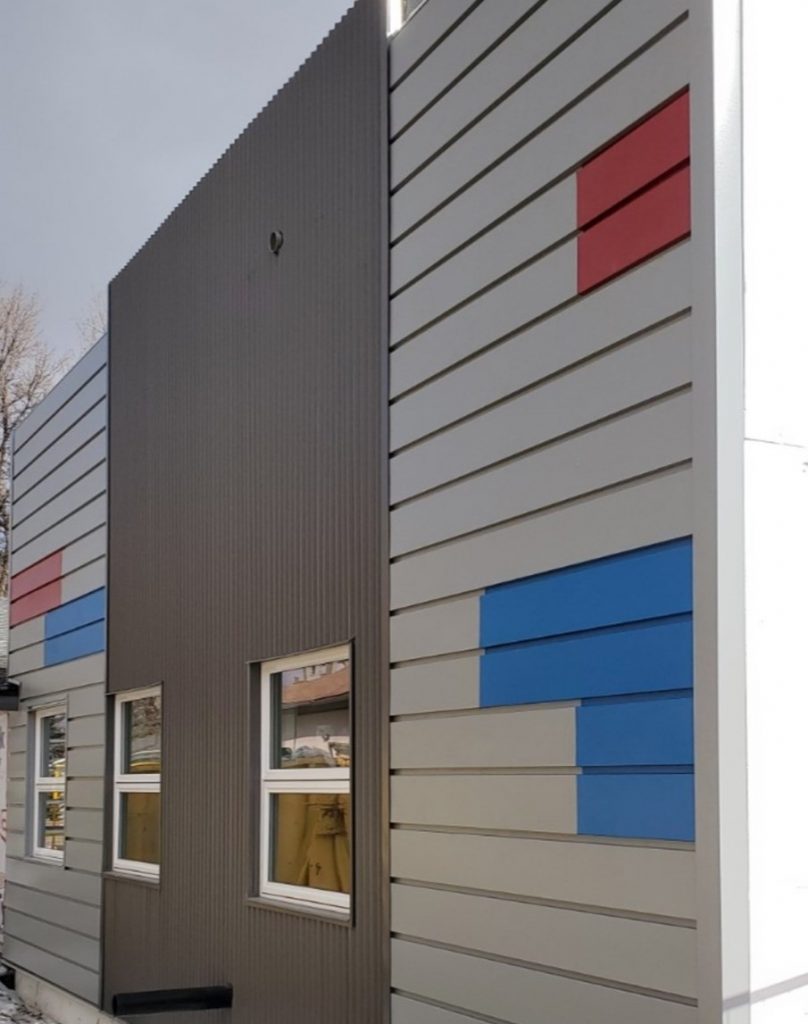 Link Builders provided Contracting Management Services for the renovation & addition to the SASH location in Magrath, AB.  A brief overview of the project: an addition of approximately 1800 sq. ft; the existing building metal roof removed & replaced with a shingle roof; hood fan in the kitchen replaced; front entrance & other select area renovated; connect the existing sloped roof with the new addition, a beam & columns installed in the existing building & roof crickets added.
Agricultural Hog Barn
---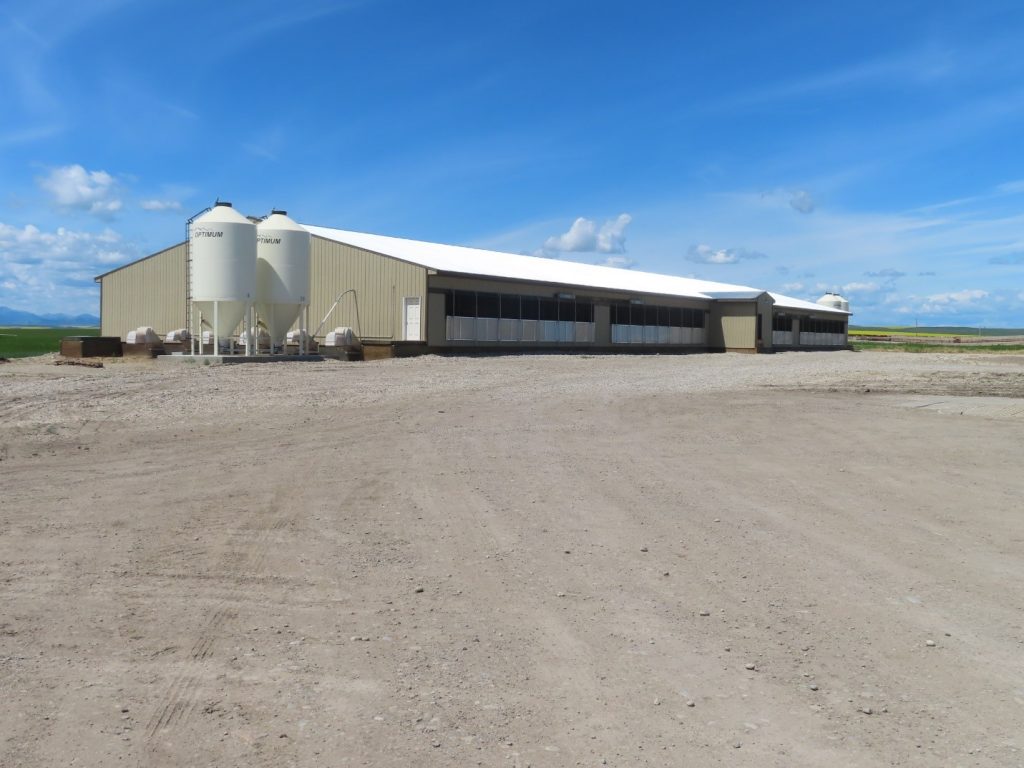 This project was constructed for a local hog producer. It is approximately 16,500 sq. ft and included concrete pits, ventilation curtains & metal cladding.
District of Sparwood Well #4 Pumphouse
---
Link Builders provided General Contracting Services to the District of Sparwood for the construction of a new pumphouse which would supply a residential subdivision with fresh drinking water. 
General scope of the project is:
Site grading and access road construction including,
Paved access road-way construction,
Generator pad construction,
Excavation and backfill of building envelope, and
Gravel trail relocation.
Construction of a pumphouse including:

Masonry building construction with concrete foundation and timber truss roof,
Mechanical piping, flow meter, check valve, pressure relief valve, and other appurtenances,
SCADA control installation and commissioning,
Electrical works and BC Hydro service connection,
H-VAC Mechanical system installation, including furnaces, exhaust fans and Fortis gas service connection, – Supply and install of 200kW back-up generator.
Historic Prince of Wales 1931 Storehouse/Maintenance Shop Reconstruction
---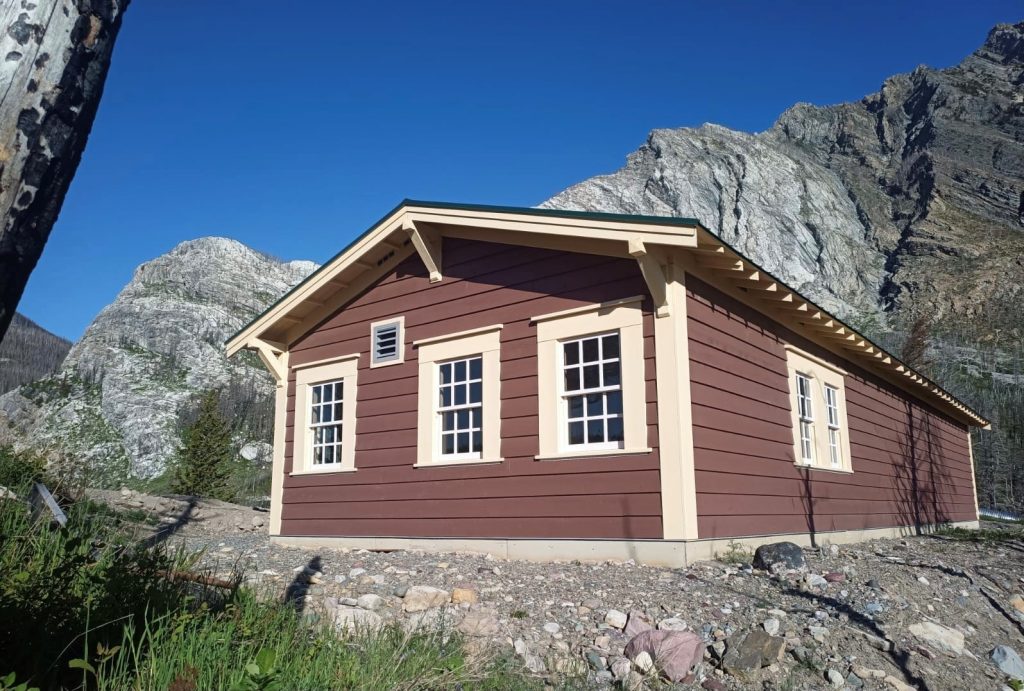 The complete reconstruction of a historical building at the Prince of Wales location in Waterton Lakes National Park. The Storehouse/Maintenance Shop was destroyed in the Kenow Fire that swept through Waterton in 2017.
Sparwood Search & Rescue Cold Storage Building
---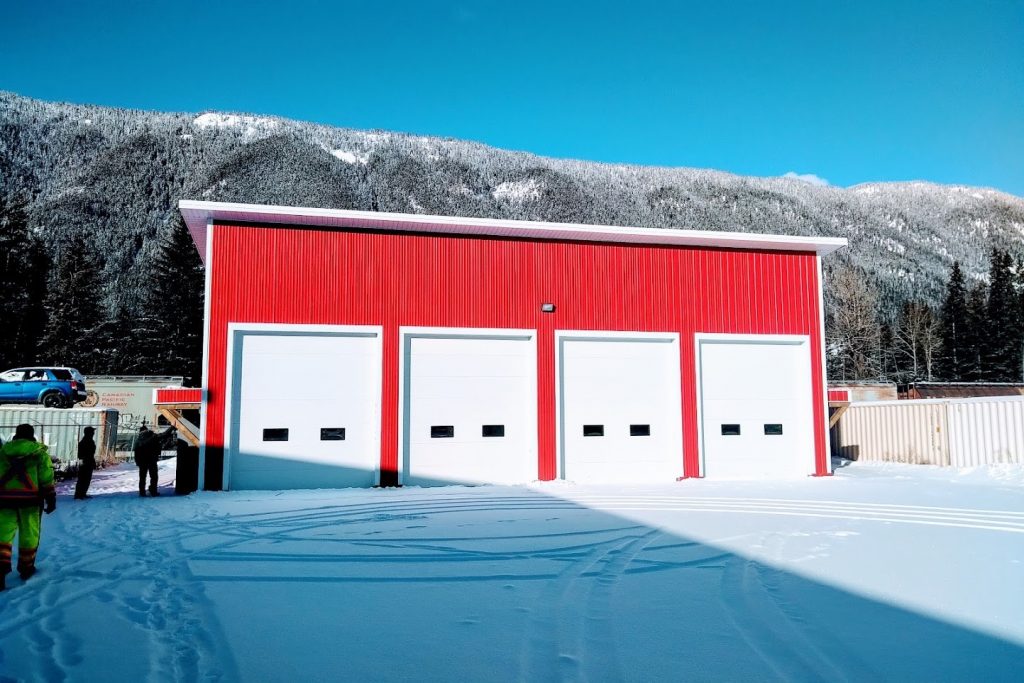 Sparwood Search & Rescue required a contractor to design & construct a 40' X 60' cold storage building to house their equipment. 
Agricultural Calf Barn
---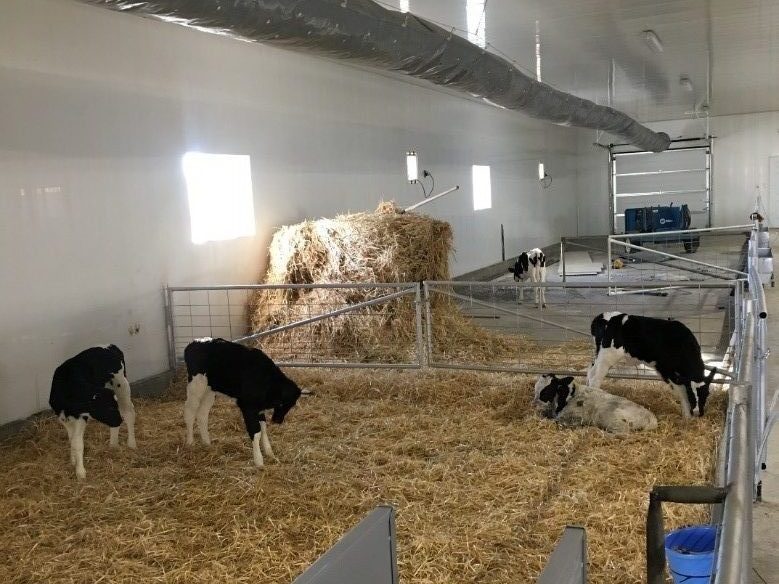 This project was for a local dairy producer.  It is approximately 6000 sq. ft and is lined with waterproof panelling on the walls & ceilings.
Transportable Camping Cabins
---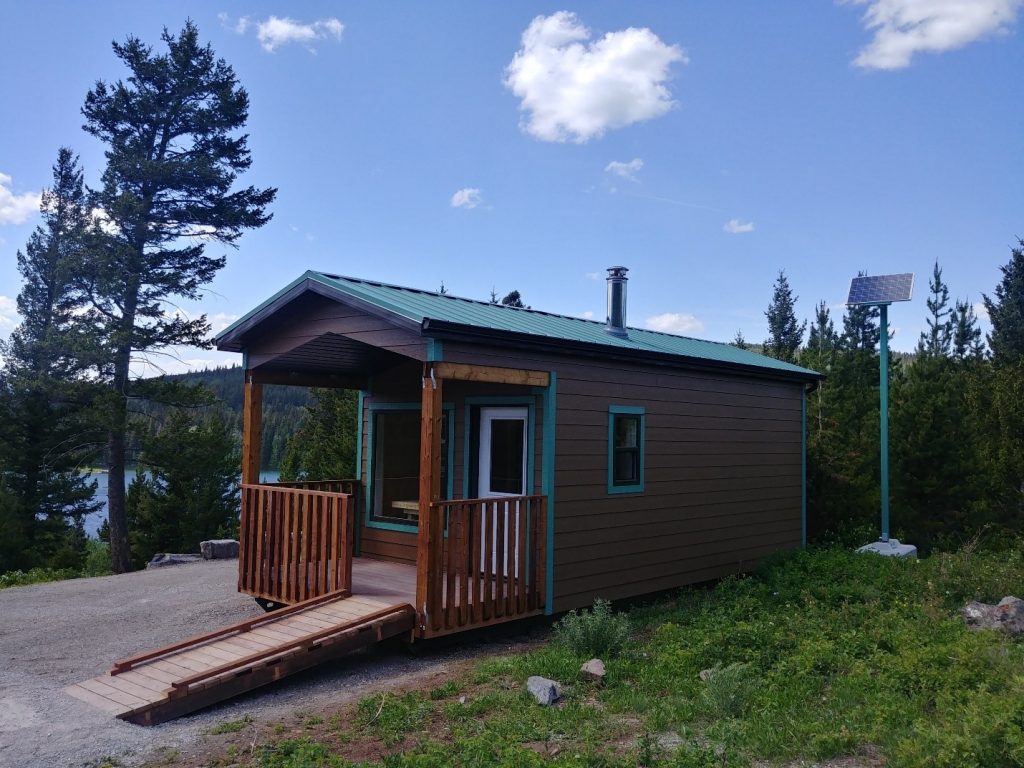 Link Builders provided the design & build for 5 transportable cabins located at Beaver Mines Lake in Castle Provincial Park. These cabins were built to provide users with a rustic camping experience.
Automated Dairy Barn
---
This 20,000 sq. ft fully automated dairy barn was constructed for a Southwestern Alberta dairy producer.
Town of Pincher Creek Multi Purpose Facility Expansion Building & Waterslide
---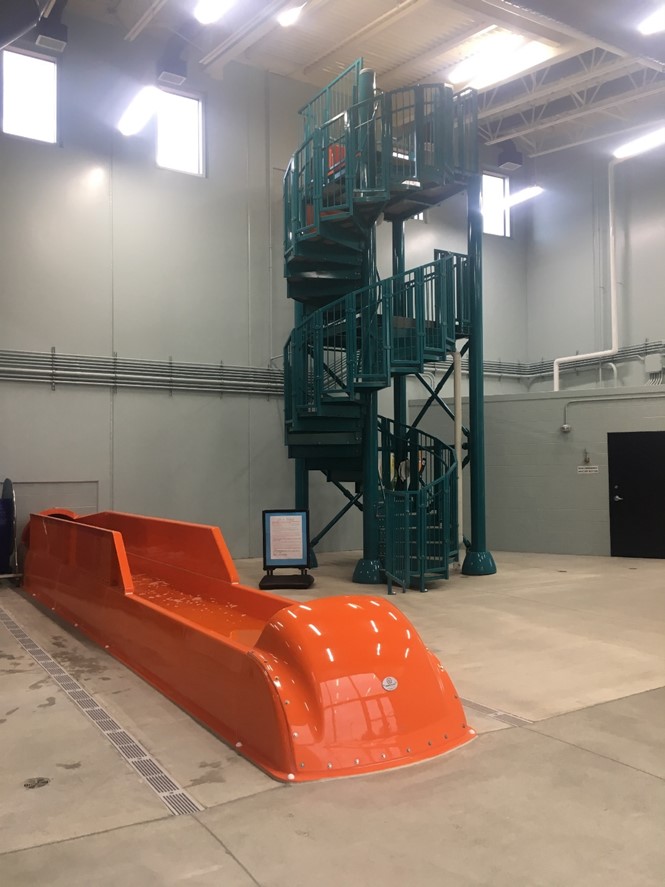 Link Builders provided General Contracting Services to the Town of Pincher Creek for the construction of a precast concrete building.  The building houses a waterslide which was installed by Link Builders and is a welcome addition to the previously standing community swimming pool.
Town of Pincher Creek Water Spray Park
---

Link Builders provided General Contracting Services to the Town of Pincher Creek for construction of a water spray park. The environmentally friendly spray park recirculates and filters the water, so nothing goes to waste.
MD of Pincher Creek No. 9 Public Works Shop Renovations
---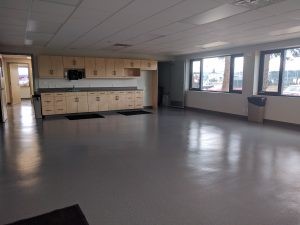 Renovation and removal of interior walls to create a large staff lunch area including millwork and exterior windows; the renovation and re-configuration of existing bathrooms and office space; replacement of existing flooring and ceiling in renovated area & the deletion of sprinkler system.
Crestview Lodge
---

Link Builders completed the concrete scope for this project which included the footings, foundation walls, elevator shaft, basement floor, and all exterior concrete work.
Cameron Day Use Area Rehabilitation
---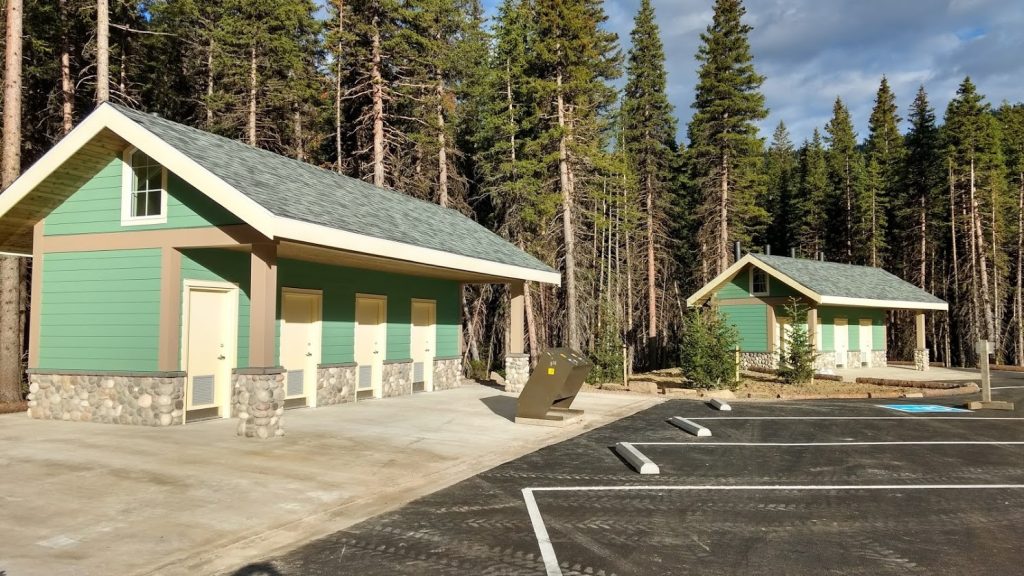 Link Builders provided General Contracting Services to Parks Canada for the restoration of the Cameron Lake Day Use Area. The project included a complete demolition and reconstruction including foundations and wood framing of a concession building, washroom facilities, and covered picnic area. Also included were paved parking areas, sidewalks, signage & landscaping. This project is located in the wetlands area of a National Park & required strict environmental controls.